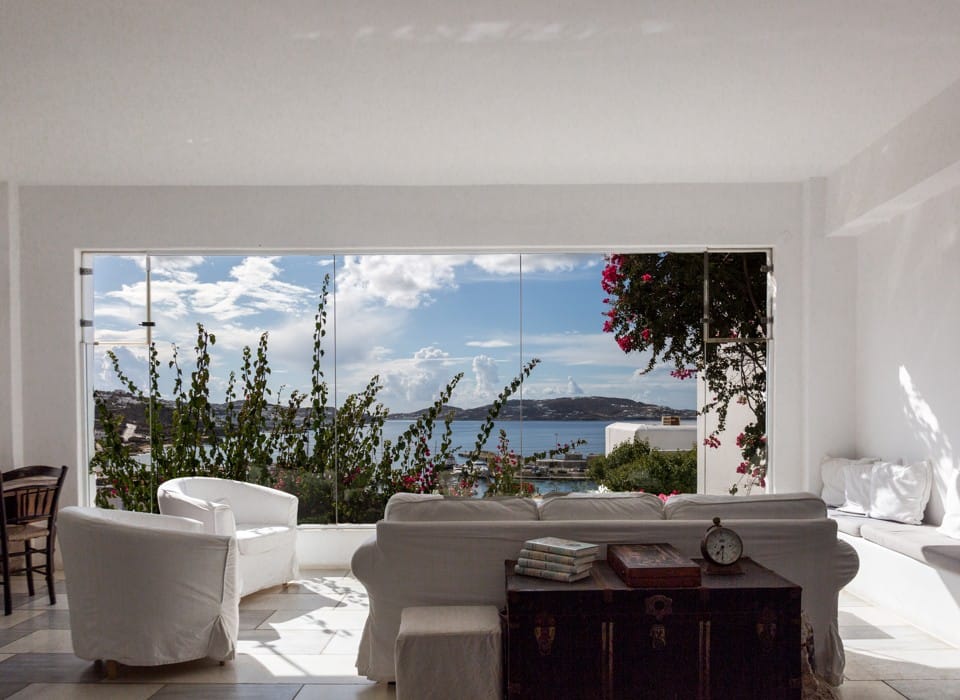 Enjoy the Most Genuine Mykonian Experiences
Catering to all senses, tastes and preferences, Rhenia Hotel & Bungalows offers an eclectic array of facilities and services to provide its guests with the ultimate Mykonian experience. Every day guests are welcome to start their day with a scrumptious Greek breakfast served under the grapevines, revitalizing their senses with a swim in the crystalline waters of the pool while taking in the magical vistas of the Mykonian sea and sky.
After their swim they can bask in the sun on the cozy sun loungers and enjoy a refreshing drink from the pool bar. The hotel also features a snack bar offering tasty snacks, room service, in room-massage, private parking, babysitting and concierge services designed to meet all their unique requirements.
Rhenia Hotel & Bungalows goes above and beyond to offer its guests the ultimate Mykonian experience and therefore arranges daily activities to show them Mykonos' true nature. From guided tours to the sacred island of Delos, organized cruises to hidden coves, diving lessons, strolls through the cobblestone alleys of Mykonos town, night walks around the picture-perfect windmills and Little Venice, shopping sprees and food excursions to savor the finest Mykonian delicacies, you name it! But the island of Mykonos still has so much more to offer. Rhenia Hotel & Bungalows can make recommendations and bookings at restaurants, nightclubs, even sun lounges at the island's scintillating beaches or guide guests to discover Mykonos at their own pace and convenience.
There is a bus and sea bus station only 100 meters from the hotel with frequent routes to Mykonos old town, Agios Stefanos (5 min drive) and the main bus terminal. From the bust terminals one can easily do anywhere on the island.In Mykonos Town we advise our guests to get lost in the splendor of the hidden white alleys, amidst the sugar-cubed houses, the renowned cafes and fashion boutiques, to make their own memories and create their own stories to cherish for life.